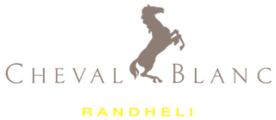 Description
Cheval Blanc Randheli is an intimate and contemporary haven on the unspoiled Noonu Atoll. Opened in November 2013, the 45 -villa Maison offers a stylish design and relaxed, friendly atmosphere in harmony with the island's natural surroundings. Distinct residential features and tailor-made services ensure that every guest's experience is indelible. This genuine "Art de Recevoir" is achieved with the talent and dedication of our Ambassadeurs.
At Cheval Blanc Randheli, we hire creative thinkers who are committed to genuine hospitality, and with passion for luxury services. We look for the pursuit of excellence while staying true to our brand standards. We invite candidates with these qualities to join our growing team of Ambassadeurs.
Responsibilities:
Ensure that all preparations are ready for the service
Ensure the cleanliness and the organization of his or her post
To do any other reasonable tasks required by his or her supervisor
Follow orders and deliveries
To realize the preparations of its part under its supervisors' instructions
Help his or her supervisors in preparing dish
Respect specification sheets and timing
Do any other reasonable tasks required by his or her supervisor
Requirements
Apprenticeship or college level in catering (foundation or bachelor degree).
Experience in Resort/Hotel Operations
Minimum 3 years in a fine dining establishment and 1 year in a similar position
Know the overall organization of a professional kitchen
Know and master the HACCP process
Know the application of the standards of safety regarding a professional kitchen
Master the culinary process and technique
Ability to work under pressure
Excellent grooming standards
Willingness to develop Ambassadeurs and self
Flexibility to respond to a range of different work situations
Degree in hospitality and tourism or similar
Passion for delivering exceptional levels of guest service
Must be fluent in English
Benefits
A generous financial package with access to a wide variety of benefits and the chance to work with a great team of people. Most importantly, you will be given the opportunity to grow within Cheval Blanc family if you successfully accomplish your mission.
Upload your photo
Please provide an image in PNG, JPG or JPEG format.