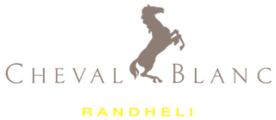 Description
At Cheval Blanc Randheli, we hire creative thinkers who are committed to genuine hospitality, and with passion for luxury services. We look for the pursuit of excellence while staying true to our brand standards. We invite candidates with these qualities to join our growing team of Ambassadeurs.

We are currently looking for passionate, dynamic and self-motivated Concept Store Supervisor (Retail Supervisor) to join our team.
Responsibilities of the Concept Store Supervisor is to assist the Manager in guiding the day to day operations of the boutique in providing the highest level of product and service to the guests in keeping the overall philosophy and concept of the boutique and the Maison. To achieve maximum guest satisfaction and organizational profitability, in an atmosphere of team work.
Responsibilities:
Ensures that the boutique is in keeping with international standards, and that the overall environment is attractive and comfortable (smell, music, atmosphere) to entice guests to spend time in the boutique.
Ensures all merchandise is presented in a fresh, clean and inviting manner.
Makes sure the boutique is stocked with everything that a guest would need, though the same is displayed in a very discreet manner.
Assists the Concept Store Manager to conduct proper monthly inventories of the boutique stocks in conjunction with the Cost Controller and ensures adherence to the requisite standards.
Makes sure all stocks in hand are of sufficient quantity, so that there is optimum utilization of resources and there is no over stocking/blocking of capital, at any point of time.
Has full knowledge of the product and initiates suggestive selling and proactively makes recommendations as to article selection etc.
Represents, promotes and up-sells Cheval Blanc Randheli and the Concept Store at all times to the best of his/her abilities in a non-intrusive manner.
Ensures a high amount of guest interaction and asks for feedback on services provided.
Oversees the raising of purchase orders and payment of invoices for the Boutique in absence of the Concept Store Manager.
Develops the knowledge, skills and competency levels of all employees in the boutique.
Effectively supervises Concept Store Assistants and checks the completion of the assigned duties in absence of the Concept Store Manager.
Requirements
A general diploma in fashion or a must have completed A-Levels
Minimum 3 years work experience in a ultra-luxury hotel with the current position
Knowledge in: Microsoft Office and Opera (PMS) version 5
Fluent in English, additional European languages are preferred
Strong communication skills within the team and other departments
Able to work in a team and is proactive, reliable and flexible
Friendly, polite and open-minded
Able to adjust in to island lifestyle
Benefits
A generous financial package with access to a wide variety of benefits and the chance to work with a great team of people. Most importantly, you will be given the opportunity to grow within Cheval Blanc family if you successfully accomplish your mission.