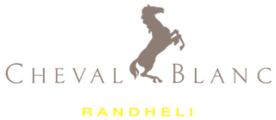 Description
At Cheval Blanc Randheli, we hire creative thinkers who are committed to genuine hospitality, and with passion for luxury services. We look for the pursuit of excellence while staying true to our brand standards. We invite candidates with these qualities to join our growing team of Ambassadeurs.
We are currently looking for a creative, dynamic and self-motivated Personal Fitness Trainer to lead the fitness areas and supervising a culturally diverse team of young and passionate Ambassadeurs.
Fitness Instructor role is to strengthen and deliver the services to the Maison's guests, supervising a culturally diverse team of young and passionate Ambassadeurs whilst reporting directly to the Recreation Manager.
Responsibilities includes:
Maintaining guest satisfaction and developing personal training programs for our guest to maintain when they return home.
To provide a comprehensive personalized work out program to our Guests to assist them in achieving their fitness goals, offering assistance to Guests using fitness facility.
To oversee the Guest needs during their stay and provides personal service in assisting the guest.
To be responsible for gathering preferences and information registering them in the system so the guest recognition is ensured for his next Health Club visit and for the others resorts of the Maison.
To create new fitness programs and follow up with highlights sports of the time.
Thorough knowledge of all fitness equipment and how to operate them.
Requirements
Minimum 3 years in a luxury establishment and 2 years in a similar position.
Must be a certified Fitness Instructor; and able to conduct HIIT, Pilates Mat and Reformer,Yoga for individuals and for groups.
Preferably between the age of 28 - 45 years
Must be fluent in English.
Computer literate and knowledge of Microsoft Office
CPR and First Aid certificate updated the last past 2 years
Ability to comply with all Brand standards
Benefits
A generous financial package with access to a wide variety of benefits and the chance to work with a great team of people. Most importantly, you will be given the opportunity to grow within Cheval Blanc family if you successfully accomplish your mission.