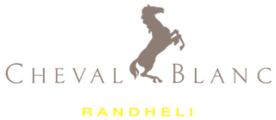 Description
At Cheval Blanc Randheli, we hire creative thinkers who are committed to genuine hospitality, and with passion for luxury services. We look for the pursuit of excellence while staying true to our brand standards. We invite candidates with these qualities to join our growing team of Ambassadeurs.
We are currently looking for young, dynamic and self-motivated Carpenter to support our Engineering department.
RESPONSIBILITIES:
Attends to and executes all civil works pertaining to carpentry, masonry, wall coverings and maintenance order.
Coordinates with the painter, Handyman and all Engineering tradesmen in the execution of any carpentry job.
Prepares cost estimates and design drawings for the execution of carpentry and masonry works on both maintenance and work orders.
Assists in the preparation of plans or sketches regarding alteration of civil works in the building.
Attends to complaints from other department pertaining to carpentry and all works allied to civil works.
Performs related duties outside the scope of his position as requested by the immediate supervisor and/or Director of Engineering and Chief Engineer.
Active involvement in the protection of the environment. Reduce consumption of consumables (electricity, gas, water, supplies, etc.), re-use and recycle whenever possible. Disposal of waste in accordance with established guidelines for waste segregation.
Requirements
Minimum 05 years' experience on working as a Carpenter in a Hotel or Resorts.
Ability to conduct any kind of fabrications including structural carpentry and finishing carpentry works.
Sound knowledge and experience on handling guest villa complaints.
Sound knowledge and experience on handling power tools and complying with safety requirements.
Ability to plan and execute guest villa carpentry preventive maintenance works on a timely manner while maintaining high workmanship standard.
Ability to inspect guest villas and attending to all carpentry related non-conformity.
Ability to understand technical drawings and do the necessary works as required.
Creative on fine carpentry works.
Ability to maintain work records and stocking minimum timber and other material requirements.
Ability to plan and manage high work demand on carpentry repair works.
Knowledge on fiberglass and boat repair works.
Should be fit enough to work in any challenging work environment either on top of a roof or underneath of a water villa.
Service minded and ability to involve and support operations
Able to handle physically demanding workload
Flexible to work in long hours, weekends, and/or holidays
Computer knowledge.
Strong communication skills
Fluent in English; other languages are an advantage
Proactive, reliable and flexible
Benefits
A generous financial package with access to a wide variety of benefits and the chance to work with a great team of people. Most importantly, you will be given the opportunity to grow within Cheval Blanc family if you successfully accomplish your mission.