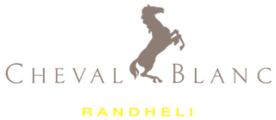 Assistant Front Office Manager
Description
At Cheval Blanc Randheli, we hire creative thinkers who are committed to genuine hospitality, and with passion for luxury services. We look for the pursuit of excellence while staying true to our brand standards. We invite candidates with these qualities to join our growing team of Ambassadeurs.
We are currently looking for a passionate, dynamic and self-motivated Assistant Front Office Manager to lead and manage Front Office department.
Your responsibilities includes:
To ensure through effective supervision, that all Front Office services are always available and carried out with the utmost efficiency and courtesy as per the departmental operations manual.
To ensure a speedy and consistent telephone and message service in Front Office.
To maintain a composed atmosphere in all Front Office areas, never giving the impression that there is a problem.
To ensure an efficient method of communicating with all departments is maintained, with particular emphasis on Accounting, F&B, Housekeeping, Maintenance and the Security department.
To ensure that all VIP's villas are checked prior to the arrival of the guest, for 100% readiness and that the correct amenity has been delivered.
To ensure regular room inspections are carried out and liaise with the Executive Housekeeper on any deviation from standard set ups.
To be fully conversant with the departmental and Maison emergency procedures
To ensure all Ambassadeurs are fully conversant with and strictly adhere to, the Maison's credit policy
To ensure that the departments operational budget is strictly adhered to and that all costs are controlled and expenditure approved
To assist in the training of Ambassadeurs, ensuring that they have the necessary skills to perform their duties with the maximum efficiency and in the most productive manner.
To supervise the Ambassadeurs within the department, ensuring that the correct standards and methods of service are maintained as stated in the departmental operations manual.
To be flexible and extend job duties to carry out any other reasonable duties and responsibilities within the job capability as assigned, including redeployment to alternative departments/areas if required
To conduct and/or contribute to regular departmental communication meetings.
Requirements
Minimum 4 years in a luxury establishment and 3 years in a similar position
Diploma in hospitality and tourism or relevant education
Proven track record of customer service management
Extensive knowledge in Guest services, including Butler services
Ability to comply with all Brand standards
Strong leadership, motivational and people skills
Acute financial management skills
Attention to detail
Confident, professional and welcoming personality
Fluent in English; additional languages are advantage
Computer literate and knowledge of Microsoft Office and Opera V.5
Benefits
A generous financial package with access to a wide variety of benefits and the chance to work with a great team of people. Most importantly, you will be given the opportunity to grow within Cheval Blanc family if you successfully accomplish your mission.