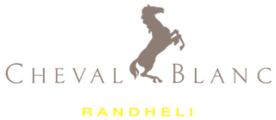 Description
At Cheval Blanc Randheli, we hire creative thinkers who are committed to genuine hospitality, and with passion for luxury services. We look for the pursuit of excellence while staying true to our brand standards. We invite candidates with these qualities to join our growing team of Ambassadeurs.
We are currently looking for a creative, dynamic and self-motivated Executive Sous Chef to support the Director of Culinary in the management of the global food production process for each and every outlet and supervising a culturally diverse team of young and passionate Ambassadeurs.
RESPONSIBILITIES:
Ensure and control the good management of the operating cycle of the central kitchen
Assist the Director of Culinary within all his task
Participate entirely at the realization of the objectives set by the Director of Culinary, following the Cheval Blanc Group policy
Directs and oversees the Culinary Team, including menu development, inventory and purchasing of supplies, and cost control.
Always keep an eye on the outlets consumption and needs in order to be pro-active
Control the quality and availability of all the goods and products.
Responsible for the creation of new menus to maximize profits and minimize loss
Prepare the budget and forecast for the food production
Support the operational marketing concerning the food production in order to reach turnover and cost targets
Comment and forecast the next month operation based on the monthly report
Update the management objectives regularly according to the consumption
Tests and develops recipes.
Meet and greet the guest to ensure guest satisfaction.
Requirements
Diploma or Degree in Catering and first aid qualification
Experience in luxury Resort/Hotel operations
Minimum 10 years within the catering industry and establishment and 3 years in a similar position inside a luxury establishment
Know the overall organization of a professional kitchen, a dining room and each and every outlet of the restaurants
Know and master the HACCP process
Master the culinary process and technique
Preferably between the age of 30 - 40 years
Knowledge in Outlook, Microsoft Office (Excel, Word and Power Point) and Micros
Ability to work under pressure
Excellent grooming standards
Excellent relational with the clientele
Ability to motivate teams
Flexibility to respond to a range of different work situations
Passion for delivering exceptional levels of guest service; possesses creative flair
Fluent in English
Benefits
A generous financial package with access to a wide variety of benefits and the chance to work with a great team of people. Most importantly, you will be given the opportunity to grow within Cheval Blanc family if you successfully accomplish your mission.