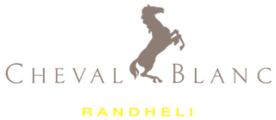 Description
At Cheval Blanc Randheli, we hire creative thinkers who are committed to genuine hospitality, and with passion for luxury services. We look for the pursuit of excellence while staying true to our brand standards. We invite candidates with these qualities to join our growing team of Ambassadeurs.

We are currently looking for young, dynamic and self-motivated Alchemist to join the Front Office department. Alchemist's role is to strengthen and deliver the services to the Maison's guests, supervising a culturally diverse team of young and passionate Ambassadeurs.
Responsibilities:
The Alchemist (Experience Designer), ensures that each and every Cheval Blanc Guest returns home with fond memories of their stay and is available to the Guests prior, during as well as after their stay. The Alchemist is part of the Front Office Team, embodying the role of Guest Relation, Concierge and Receptionist:
Concierge
To be knowledgeable about the daily Maison operation, new procedures and events.
To have knowledge about the country, the local area and attraction to provide the guests with all requested information.
To promote inter Maison sales and in house activities.
To have knowledge of hotel rates, packages and events.
To maintain effective communication with all related departments to ensure a smooth service delivery.
Reception
To ensure proper credit when checking out the guests and provide with a balance invoice.
Checking departures bills.
To handle cash, foreign currency, accepted credit cards, paid outs and allowances.
Guest Relations
To extend personal service and attention to all guests with great emphasis.
To assist guests with issues and questions as required.
Handles any guest's complaint in a professional manner, as per Maison Policy & Procedures.
To deal promptly, efficiently and pleasantly with all queries.
To take initiative through empowerment and ensure complete guest satisfaction.
To ensure that the guest satisfaction and LQA results exceed the expectations.
Pre arrival communication through email and envisioning call.
To ensure strict confidentiality about the Maison past, current and future guests.
To be aware of the Cheval Blanc standards and adhere them at any times.
Requirements
Hotel school graduate or similar education
Minimum 2 years work experience as Guest Service Agent in a luxury or ultra – luxury hotel or similar field
Knowledge in: Microsoft Office, Excel, Word, Opera (PMS)
Fluent in English, German or Spanish or French (verbal, written, read and listening).
Strong communication skills
Able to work in a team and alone
Proactive, reliable and flexible
Friendly, polite and open minded
Benefits
A generous financial package with access to a wide variety of benefits and the chance to work with a great team of people. Most importantly, you will be given the opportunity to grow within Cheval Blanc family if you successfully accomplish your mission.