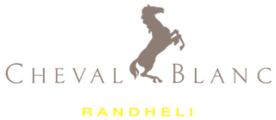 Description
At Cheval Blanc Randheli, we hire creative thinkers who are committed to genuine hospitality, and with passion for luxury services. We look for the pursuit of excellence while staying true to our brand standards. We invite candidates with these qualities to join our growing team of Ambassadeurs.
We are currently looking for young, dynamic and self-motivated Chief Engineer to lead the Engineering department.
Chief Engineer's role is to supports the Director of Engineering in the performance of all his duties and provides all necessary assistance and information specially in the repair and maintenance of Kitchen/Laundry section, Building, Heart of the House areas and all F&B outlets and function rooms.
RESPONSIBILITIES:
Manage the smooth operation of Generators, ROs and STP plants.
Conducts major overhaul of Resort Powerhouse generators (Cummins Brand).
Conducts and supervise all maintenance works in Marine Department including entire boat fleet and water vehicles.
To be creative and find solutions on any engineering related challenges.
To provide exceptional service to our esteemed guests and to other departments..
Planning and executing of energy and water conservation practices.
Assumes full responsibility for the cost effective operation of the Repair and Maintenance of Kitchen and Laundry equipment, Building, F&F outlets and function rooms.
Establishes updates and maintains a standard of procedures as part of a Departmental Operational Manual covering all aspects of the section.
Observes energy efficiency of all equipment forwarding to Management suggestions for replacement of any inefficient energy equipment; reports to DOE all wastage of energy.
Assumes full charge of building maintenance, heart of the house, Food and Beverage areas, guestrooms and public areas rehabilitation.
Inspects personally all major breakdown of equipment/damage of property for repair or rectification.
Develops and implements a comprehensive Preventive Maintenance Programme for all equipment in the Hotel, including Kitchens and Laundry.
Establishes a well-organized Engineering store and monitors consumption of material, stores and inventory control.
Establishes, maintains and enforces the daily requirements on maintenance requests from all departments.
Prepares the annual and revised Engineering budget in connection with repair and maintenance expense in close cooperation with the DOE, commensurate with the requirements of the property.
Keeps accurate records and monitors closely all Engineering budget expenditures, ensuring that the budget is adhered to and costs strictly controlled in connection with repairs and maintenance.
Assumes full responsibility for the preparation and timely submission of all reports requested by DOE in connection with the repairs and maintenance.
Active involvement in the protection of the environment. Reduce consumption of consumables (electricity, gas, water supplies, etc.), re-use and recycle whenever possible. Dispose of waste in accordance with established guidelines for waste segregation.
Be familiar and abides by the requirements of ISO 14001 and the Hotel's Environmental Management System (EMS).
Take the lead of LQA standard implementation and Sustainability program from Earth Check.
Requirements
Minimum 10 years' experience in Mechanical Engineering field with minimum 3 year experience in similar capacity.
Recognized academic qualification in Mechanical or Electrical Engineering field
Knowledge in: Microsoft Office, Excel, Word, Opera (PMS)
Fluent in English (verbal, written, read and listening).
Good leadership and interpersonal skills
Strong communication skills
Able to work in a team and alone
Proactive, reliable and flexible
Friendly, polite and open minded
Benefits
A generous financial package with access to a wide variety of benefits and the chance to work with a great team of people. Most importantly, you will be given the opportunity to grow within Cheval Blanc family if you successfully accomplish your mission.