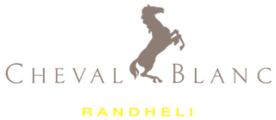 Description
At Cheval Blanc Randheli, we hire creative thinkers who are committed to genuine hospitality, and with passion for luxury services. We look for the pursuit of excellence while staying true to our brand standards. We invite candidates with these qualities to join our growing team of Ambassadeurs.

We are currently looking for young, dynamic and self-motivated Asian Chef de Cuisine to join the Culinary team.
Asian Chef de Cuisine's role is to strengthen and deliver the services to the Maison's guests, supervising a culturally diverse team of young and passionate Ambassadeurs.
Responsibilities:
The Asian Chef de Cuisine reports to the Executive Chef and is responsible for the daily operations of the Main Kitchen operations
The Asian Chef de Cuisine must have a perfect knowledge of Western and Indian Cuisine and expertise in Pan-Asian Cuisine
The Asian Chef de Cuisine is the first-in-command on a day-to-day basis, managing all other food preparation employees, right from the sous chef to the pastry chef to the fry cooks
Maintain exceptional levels of customer service
Manage guest queries in a timely and efficient manner
Work within budgeted guidelines
Evaluate guest satisfaction levels with a focus on continuous improvement
Ensure communication meetings are conducted
Assist other departments wherever necessary and maintain good working relationship
Requirements
Apprenticeship or college level in catering (foundation or bachelor degree).
Experience in Resort/Hotel Operations
Minimum 3 years in a fine dining establishment and 1 year in a similar position
Know the overall organization of a professional kitchen
Know and master the HACCP process
Know the application of the standards of safety regarding a professional kitchen
Master the culinary process and technique
Ability to work under pressure
Excellent grooming standards
Willingness to develop Ambassadeurs and self
Flexibility to respond to a range of different work situations
Degree in hospitality and tourism or similar
Passion for delivering exceptional levels of guest service
Must be fluent in English
Benefits
A generous financial package with access to a wide variety of benefits and the chance to work with a great team of people. Most importantly, you will be given the opportunity to grow within Cheval Blanc family if you successfully accomplish your mission.