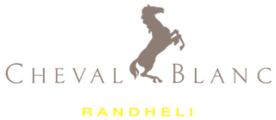 Description
At Cheval Blanc Randheli, we hire creative thinkers who are committed to genuine hospitality, and with passion for luxury services. We look for the pursuit of excellence while staying true to our brand standards. We invite candidates with these qualities to join our growing team of Ambassadeurs.
We are currently looking for young, dynamic and self-motivated Power Plant Operator to support our Engineering department.
RESPONSIBILITIES:
Starts up, operates, attends to and insures the safe and efficient operation of all sets of plant equipment.
Performs proper preventive maintenance of plant electrical and mechanical sets of equipment & logs it.
Troubleshoots and rectifies all equipment operational problems or organizes the proper contractors or suppliers through CBR protocol and policies.
Checks and logs daily the oil and diesel fuel and other fuel type levels, electrical readings, water production and waste water plant.
Performs, at least twice weekly, a routine inspection of all engineering operational areas (Plant rooms) and reports any equipment malfunction to the Chief Engineer.
Checks timely completion of maintenance requests paying particular attention to guest related jobs.
Supervises personally all hazardous work and ensures that all safety regulations are strictly observed.
Reports to the Fire & Life Safety Officer any abnormal conditions noticed at any time with life safety, related equipment or installations.
Assists in the preparation of fire drill exercises and fire training sessions.
Inspects the entire building with particular attention on defective Life Safety features and observes closely the condition of all operating equipment.
GUEST RELATIONS: As assigned and at all opportunities, assists guest directly and indirectly in order to resolve problems and provide them a delightful staying experience in the Hotel.
EMERGENCY RESPONSE: Possesses full knowledge of emergency procedures and ensures all staff is aware them at all times.
Requirements
Minimum 05 years' experience in luxury Hotel or Resort in similar capacity.
Sound knowledge and experience on power generator operations (Cummins) and carrying out routing maintenance.
Sound knowledge and experience on RO Plant operations and carrying out preventive / corrective maintenance including CAT pumps.
Sound knowledge in operating and breakdown maintenance on Sewage treatment plant.
Must have good electrical & mechanical background.
Should be able to record the plants operating readings and prepare daily reports
Understanding and operation of plants control software
Knowledge of maintaining the stocks of plant consumables & essential spare parts.
Should be physically fit enough to handle heavy equipment / machineries.
Professional hands on knowledge in other technical areas will an advantage.
Service minded and ability to involve and support operations
Able to handle physically demanding workload
Flexible to work in long hours, weekends, and/or holidays
Computer knowledge.
Strong communication skills
Fluent in English; other languages are an advantage
Proactive, reliable and flexible
Benefits
A generous financial package with access to a wide variety of benefits and the chance to work with a great team of people. Most importantly, you will be given the opportunity to grow within Cheval Blanc family if you successfully accomplish your mission.